I've worked as a writer,  web content developer, and a community engagement officer for publishing companies, private product forums, and social media communities. I've also trained writers, artists, small business owners, and large corporations on how to create content that drives sales. I've taught community managers on how to generate an engaged response from their online presence. I'm passionate about the Internet and the ability it has to connect people in a way that can make dreams come true and change lives.
Some highlights of work I've done-
• Content Developer/ Email Marketing Manager/ Writer/ Community Evangelist for EFTUniverse | EFT 4 Weight Loss | Naturally Thin You | Energy Psychology Press
• E-commerce and Product Launch Management for EFT 4 Weight Loss
• Email marketing manager for EFTUniverse | The Wealthy Dentist | Forward Motion Studios | 8WomenDream | PowerHouse Rugby
• Copywriter for The Wealthy Dentist
• Professional Blogger for Forward Motion Studios
• Founder of 8 Women Dream
• Featured on Today Show Online about Eat, Pray, Love on 8WD
• Original "Mom Blogger" Online | A Week In the Life of a Redhead
• Featured in Alltop's Best of the Web
• WordPress Web Content & Designer Behind –
CatherineMHughes.com | PowerHouseRugby.com | 8WomenDream.com | RugbyMomThoughts.com | AWeekIntheLifeofARedhead.com | ForwardMotionStudios.com/blog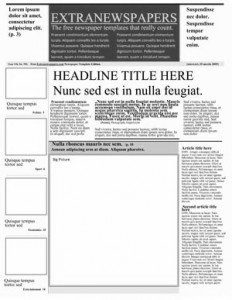 My first foray into managing published content occurred when a journalism teacher invited me to help him arrange the copy submissions for the school newspaper.
I fell in love with creating and managing content, and I discovered my passion for writing stories. I was able to take the newspaper from running at a loss with the instructor personally covering the cost overruns to making a small profit. I then sidetracked my new love of publishing for a supposedly stable career in banking. This career choice fell victim to every kind of downsizing and company closures known to humankind.  Bruised, I found my way back to publishing when in 2013 I decided to develop a blog and learn a bit of coding.
The blog experiment changed over time from being a top mom blog to helping people build WordPress websites and create blogs people like to read. I excelled at promoting content on the Internet and creating an online following. Along the way, I learned how targeted content could financially benefit both freelance creatives and a formal corporate Internet presence. I began to teach entrepreneurs and corporations how to get the most from showcasing themselves online.
I am a recent survivor of the Santa Rosa fires, and I attribute my survival to the power of social media. My Twitter contacts were the first to jolt me awake at 1:00 a.m. to what was happening in my beloved hometown of Santa Rosa, California. Facebook was where we gathered to exchange information and support those displaced or evacuated. We raised money with GoFundMe accounts. We revealed to the world what the fires were like with Instagram photos and YouTube videos. We created a large, connected online community.
Northern California is still recovering but never underestimate the spirit of people who love drinking wine and hanging out with cattle. Santa Rosa will rebuild because we are committed to its recovery.
Please look around my site here and give me a shout out at CH(at)CatherineMHughes(dot)com if you'd like to connect and work together! My resume/CV is to the right –>>
Catherine